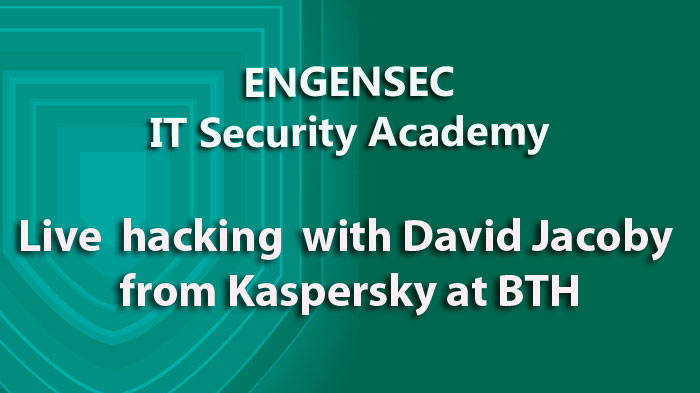 ENGENSEC IT Security Academy continues the series of open lectures and workshops for everybody who is interesting in the IT security area. The new IT Academy workshop took place in BTH (Karlskrona, Sweden) on 22 January, 2016. More than 60 students joined this workshop of ENGENSEC IT Security Academy.
The guest of workshop David Jacoby from Kaspersky Lab gave a lecture about the work process in IT-security area. Unexpectedly for students David began his lecture from simple and at same time very difficult question. He asked why students choose a profession connected with IT-security area and what branch they prefer – penetration testing, software security, reverse engineering or security management. Listen student opinions he led his motivating examples. David said that "to know the right answer it's only half of battle!". He noted that students need to find area that their like because it is more easily way to study and become a brilliant professionals in the future.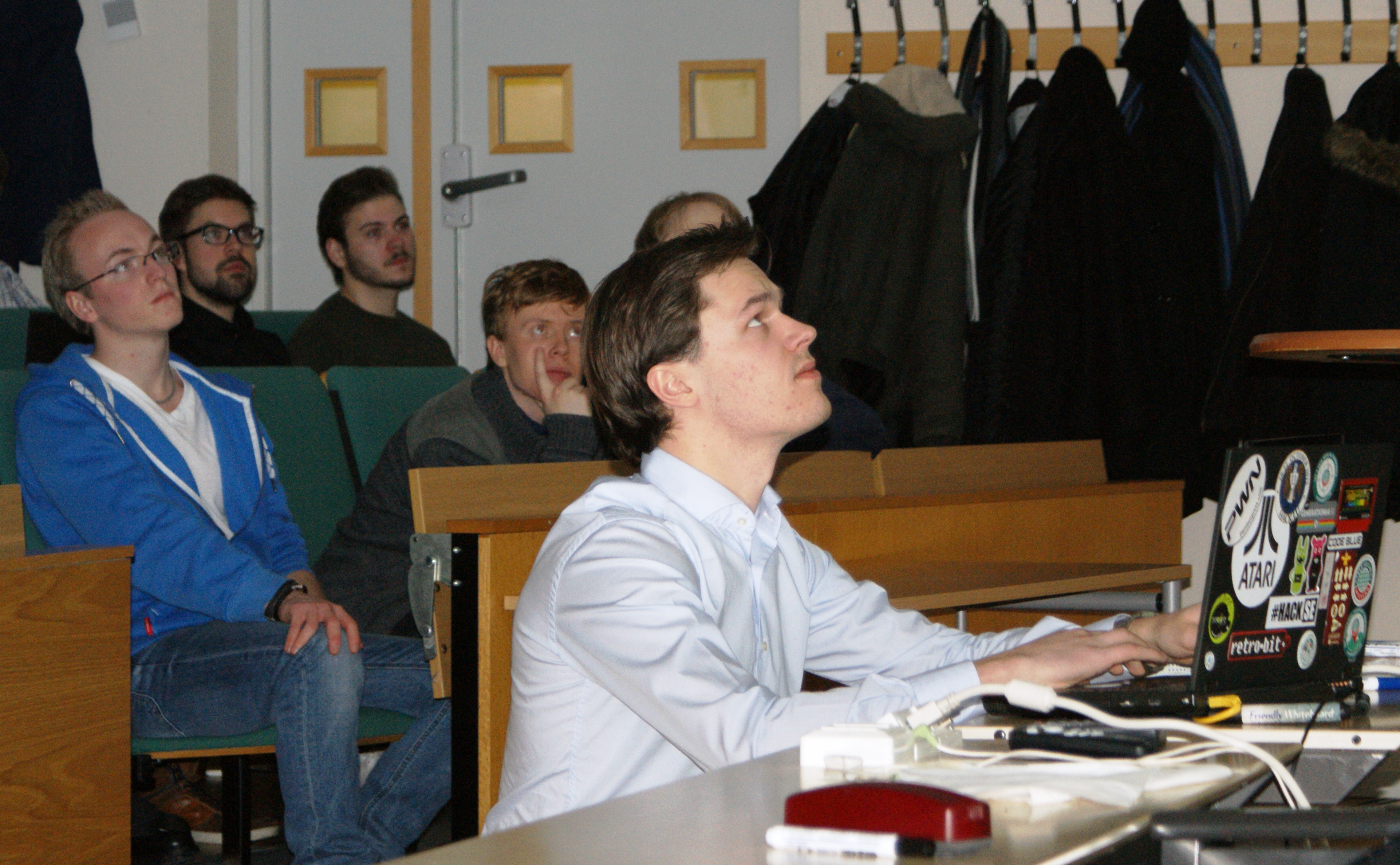 The students will be good specialists only if they "like" their choice and work hard to obtain good knowledge and skills. At the end of first part of lecture, David covered the different aspects of IT security, including technical,
organizational, and commercial. He gave students the benefit of his experience. David told how he was hacking some enterprise and obtained access to their sensitive data (of course, it was white hacking with permission of security department). He required 45 min only to do it, including incoming to their building and obtaining password!
Second part of the workshop David devoted to live Web-server hacking. He present for student the method to hack a Web-server in real time. David chose unusual tactics, he did not show how he can do it, but he suggested students to hack a server together. Students were fully absorbed in the process, they generated ideas, discussed and as a result successfully solved David's task.
David's lecture was positive and created a lot of vivid impressions. We thank David for the extremely useful and interesting pastime.