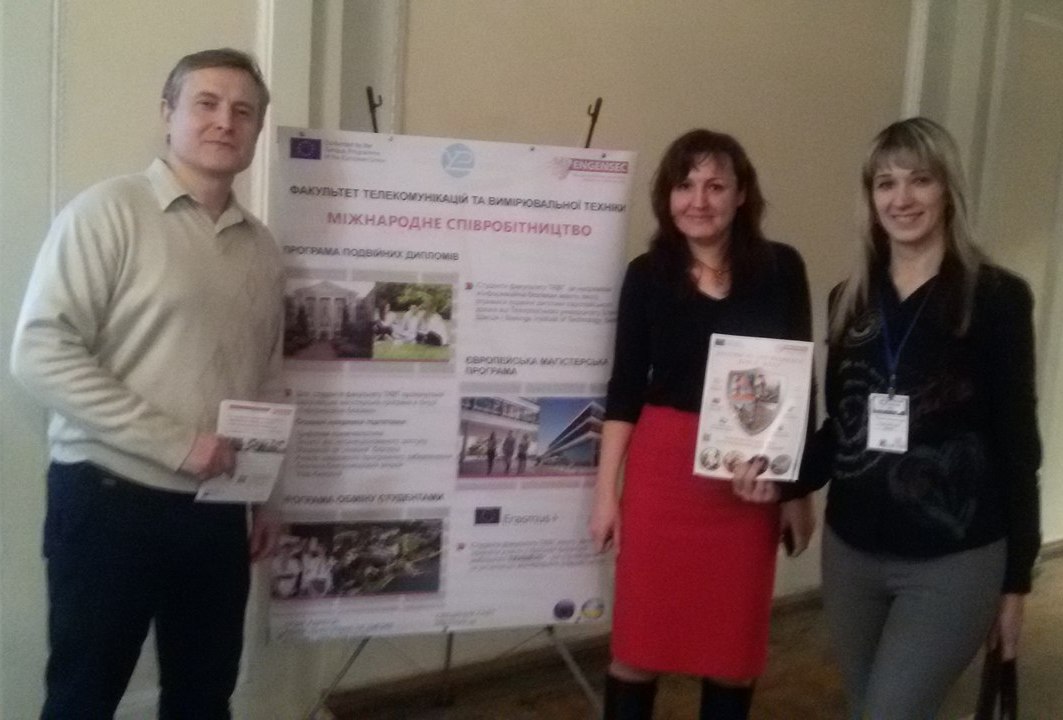 The Education Forum 2016 took place in Kharkiv National University of Radio Electronics (KhNURE) on 2 March, 2016. The main purpose of the educational forum is activization of cooperation between society, professional communities and the state structures to implement effective changes in Ukrainian education. There was a genuine social dialogue in the Forum. Participants defined goals, facilities and principles of quick and successful modernization of Ukraine educational sphere. Government and non-government educational organizations, LLC, teachers and students presented their organizations and shared their experience. During the Education Forum 2016 there were presented such organization and high education schools as KhNURE, Kharkiv IT-cluster, LLC Starnet, LLC Unisoft, Publish Group "Osvita" and other. The participants discussed the prospects, strategies of development and ways to achieve the best results in higher education.
The ENGENSEC project was presented at the forum by partners from the Kharkiv National University of Radio Electronics by Arkady Snegurov, the Acting Dean of Faculty of Telecommunications and Instrumentation, Oksana Yevsieieva, the project coordinator from Ukraine, Iryna Sokolianska, the member of evaluation committee of ENGENSEC project and Olena Tkachovа, dissemination partner from Ukraine.
A lot of student were interesting in answers how to obtaine a double Master's degree and requirements of participation in the project.