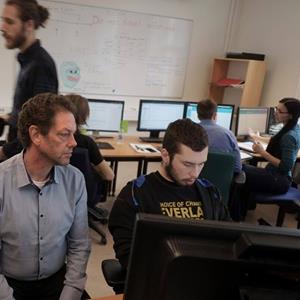 Congratulations to our general project manager Anders Carlsson – Teacher of the Year according to Blekinge Student Union award!!! Students in Blekinge Institute of Technology (Karlskrona, Sweden) elected Anders Carlsson as Best Teacher!!!
Anders has a deep knowledge in the IT Security area and great leadership skills. That allows to say that Anders is the best teacher and TEMPUS project manager.
The part of an interview from Sweden newspaper (http://www.sydostran.se/blekinge/galler-att-br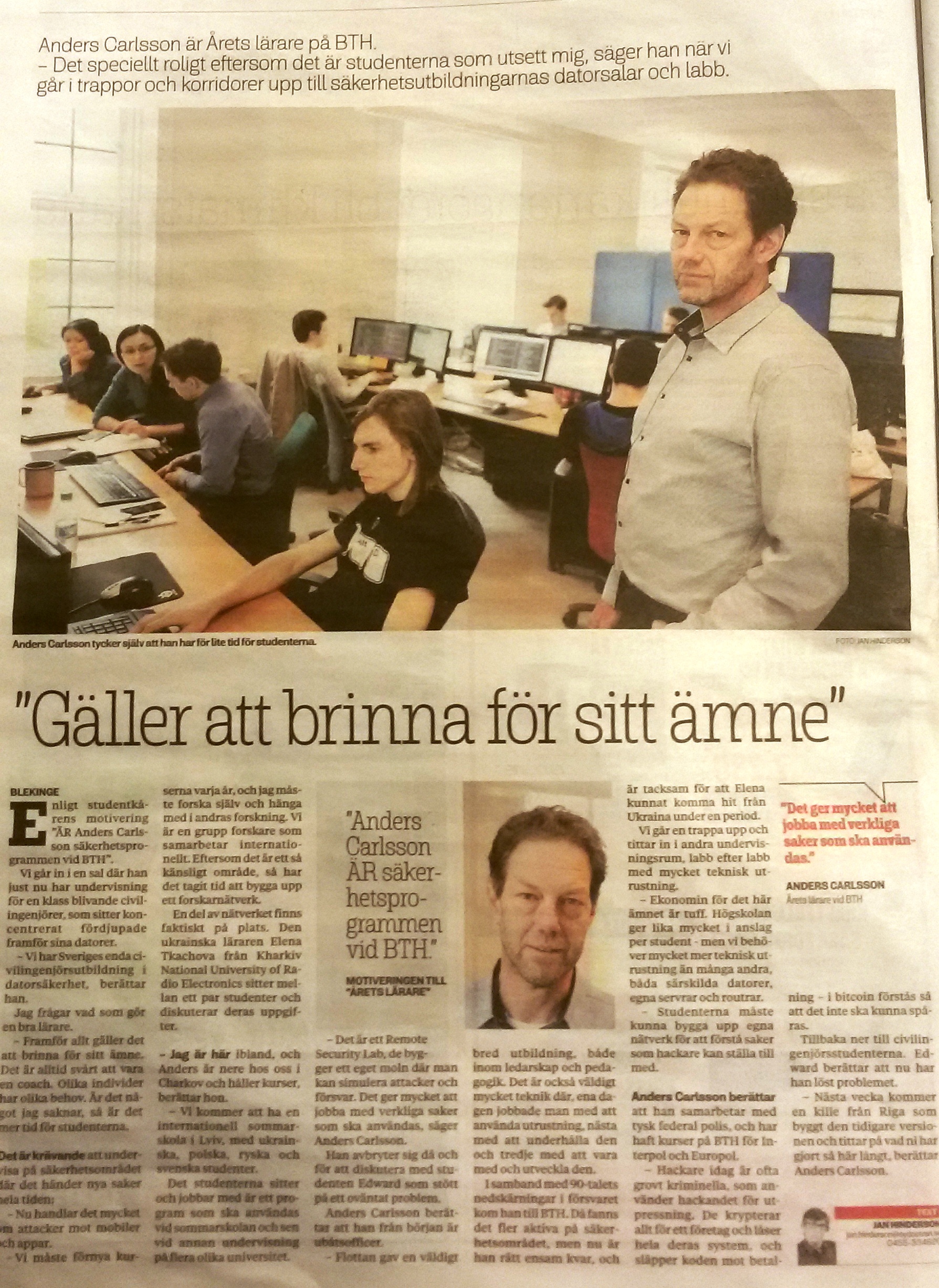 inna-for-sitt-amne/)
"Journalist:  What makes a good teacher?
Anders: Above all, the teacher has to be burning of his subject/topic. It is always difficult to be a coach. Different individuals have different needs. Is there something I'm missing, so it is more time for the students.
It is challenging to teach in the security area where new things are happening all the time:
– Now it's a lot of attacks on mobiles and apps.
– We need to revamp the courses faster, and I have to research and keep up with other people's research.
I am working in a group of researchers who collaborate internationally. It is such a sensitive area, so it has taken time to build up a research network.
As you see a part of the network is actually in the BTH right now. The Ukrainian teacher and researcher Elena Tkachova from Kharkiv National University of Radio Electronics sits between a pair of students and discusses their tasks."