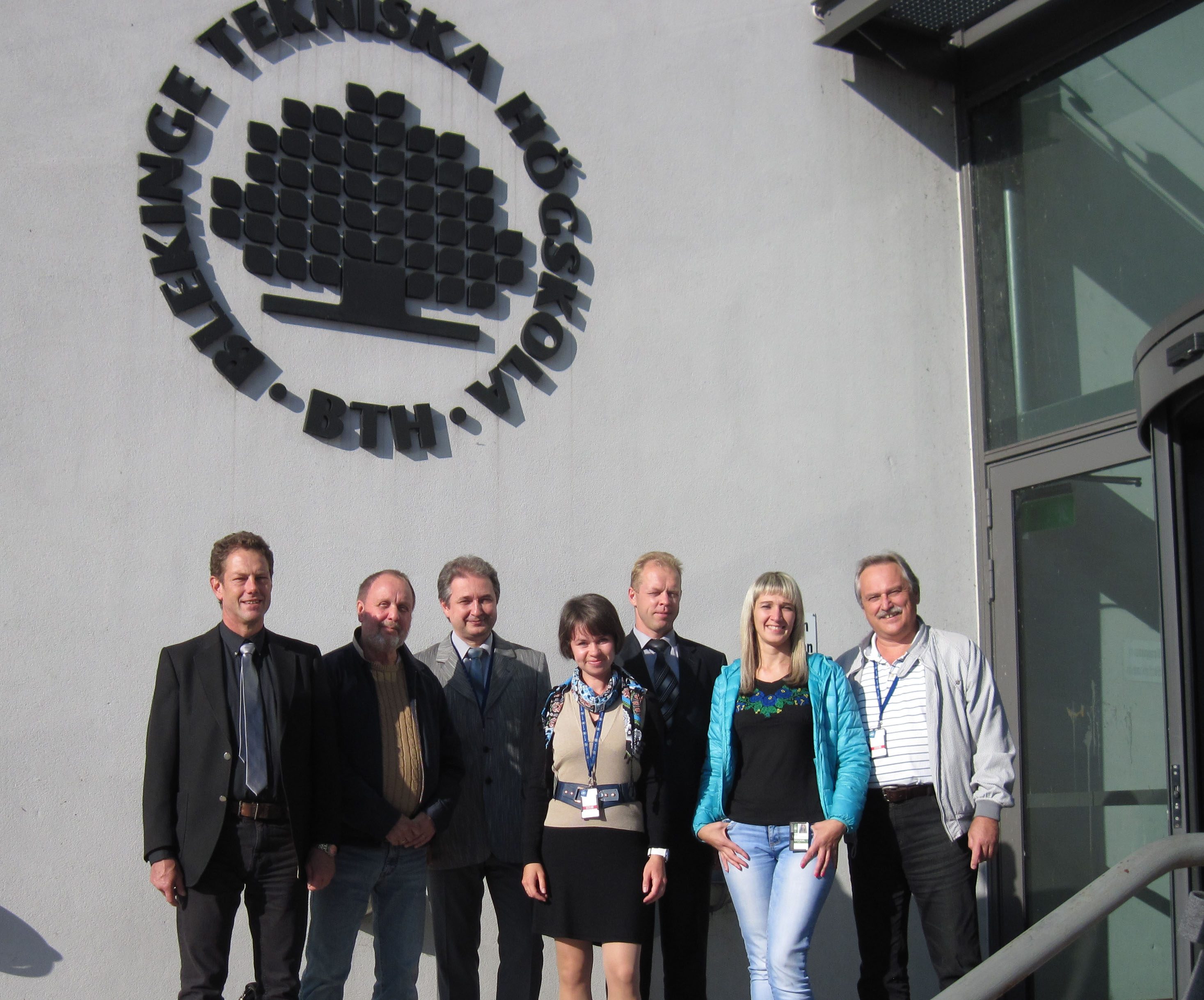 On 16-18 September, 2014 the CROSS TEMPUS COACHING took place in Blekinge Institute of Technology (Karlskrona, Sweden). Michael Karyakin and Konstantin Nadolin (Southern Federal University, RU) shared their experience in ICARUS TEMPUS project (http://tempus-icarus.ru/). The topics for the discussion were: joint program development example, courses modules review process, co-financing opportunities for partners, advice in summer students' school organization, quality assessment committee feedbacks, equipment purchasing process challenges, the Bologna process benefits. The ENGENSEC TEMPUS project representatives received a lot of useful information and new ideas concerning the project realization.
Henric Johnson, the BTH pro-rector, had a welcoming speech to the meeting participants. He said that the ENGENSEC project is very unique because of partners' combination. The topic of master program, information security, is crucial issue.
Jurgen Borstler, the BTH manager of master program, presented the framework of master education in Sweden. He mentioned the challenges of joint programs in his presentations.
Some actual steps of ENGENSEC project realization were discussed during this meeting besides cross TEMPUS coaching. The one goal was to build the groups of master courses modules developers.  All the information about the partners' candidates for courses development was analyzed concerning the certain criteria. Eight groups were built. Each group consists of 3 developers and 1 course module manager.
Leo Truksans, coordinator of University of Latvia, told about the current state of Remote Security Laboratory system. Vida Ahmadi, a master student, presented results of researching the feathers, performance and stability of Havana and Ice House versions of Openstack protocols.
The project calendar plan of future project activities was updated. The meeting participants decided about the time period and the place of summer/winter school, student skill competition, teacher training.
Iryna Sokolianska, the quality assurance representative, presented the tool for organization the remote conferences.  This tool is going to be used for courses modules developers groups.
The meeting participants started to plan next event – courses modules developers training which will take place in Germany on 20 – 24 October, 2014.