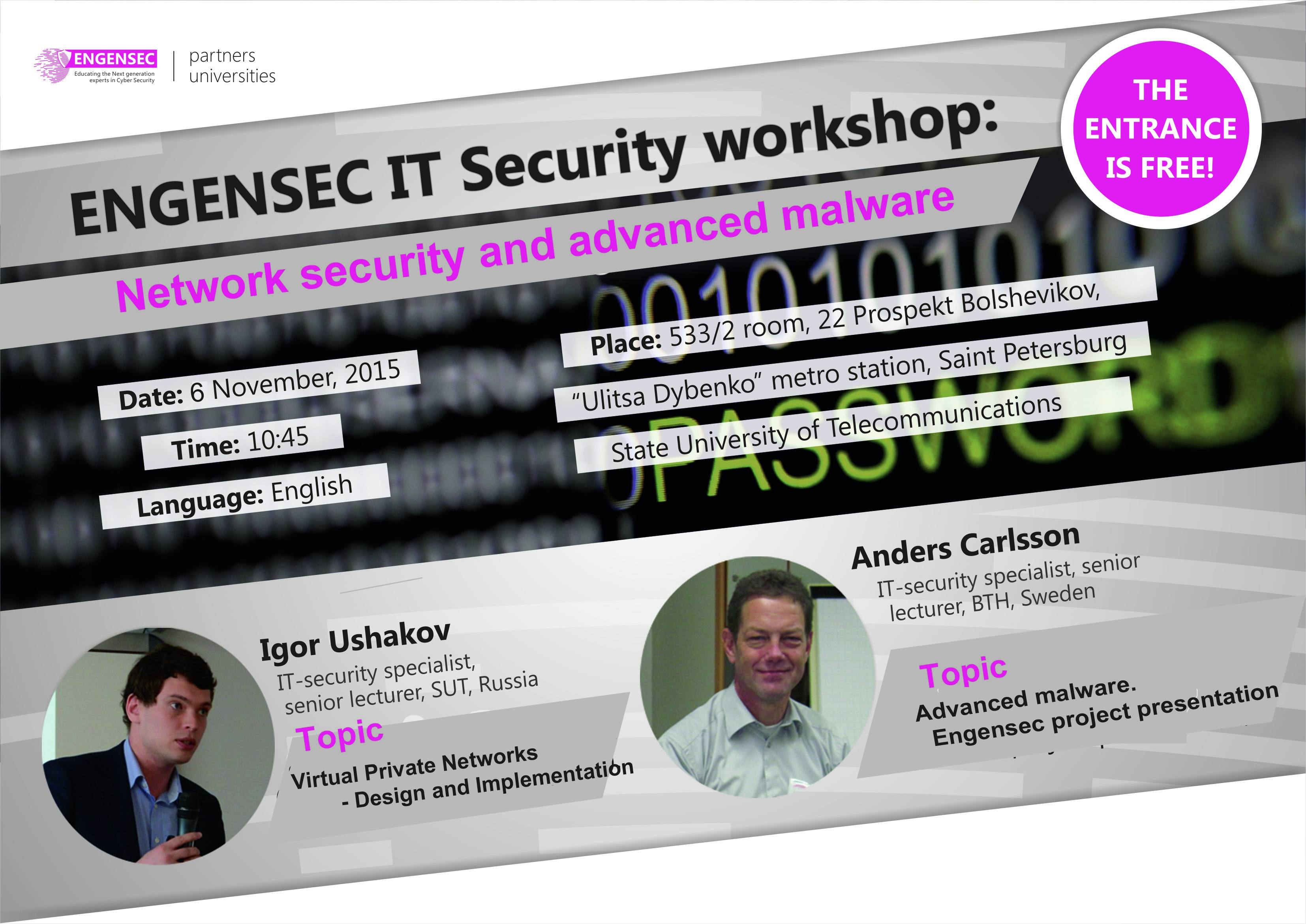 The IT Academy workshop took place in Saint Petersburg State University of Telecommunications on 6 November 2015. The topiс of this meeting was "Network security and advanced malware". The main idea of the workshop is to share IT security experience with everybody who really wants to get it! The entrance was free.

Workshop participants had a possibility to learn more about ENGENSEC project. Anders Carlsson, general project manager, focused students' attention on new master program advantages. Moreover Anders presented cyber threats of today: targeted and random attacks. The presentation was about such threats as staxnet (advanced persistent threat), heartbleed bug – open SSL, IOS secu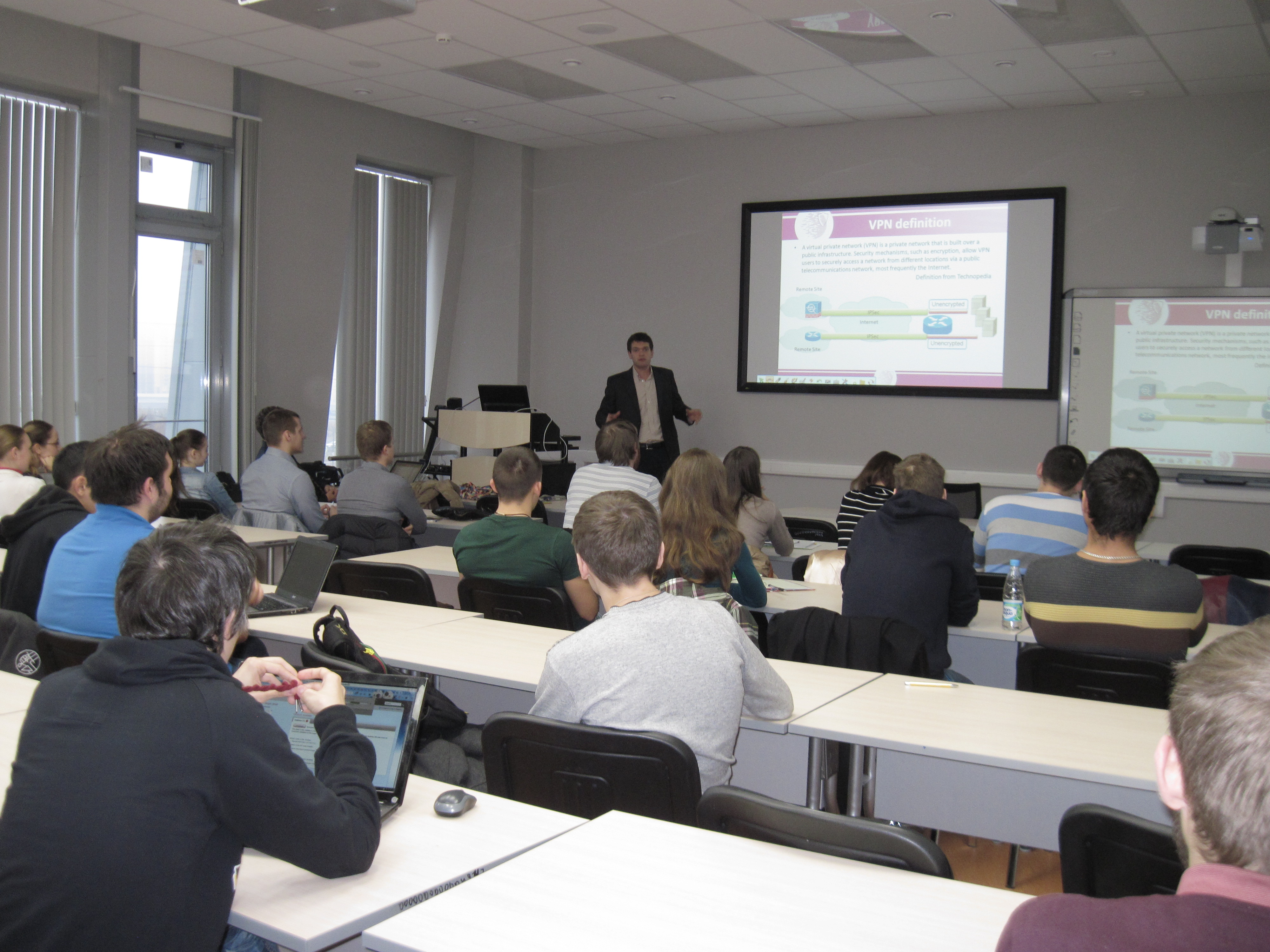 rity threats, operation windigo and others. Participants watched some videos about criminal hackers and information damage.
Igor Ushakov, IT-security specialist, senior lecturer from SUT, Russia, told students about Virtual Private Networks – Design and Implementation. Igor described for workshop participants such aspects as Key Threats to WANs and Remote Access, VPN types, IPsec, IKE v.1 and v.2 protocols, GRE over IPsec, FlexVPN architecture and many others.
The students were invited to ENGENSEC website and facebook group to find out more about ENGENSEC master program development.