Accommodation
Summer school location is 33 km from Boryspil airport (KBP), 4 km from "Kiev" airport (IEV) and 3 km from railway station.
Here are some suggestions for the accommodation, with an indication of their price range, (obtained from booking.com) and their distance to the summer school location. All hotels have twin rooms with separate beds. Price for one twin room.
Hotel "Mercure Kyiv Congress" (60-70 EUR / night, breakfast included, 500m)
Mini hotel "On Industrial Lane 2" (20-30 EUR / night, 800m)
Time Hotel ( 30-40 EUR / night, 1000m)
Also, the university has student's rooms in the campus. Accommodation is 2 persons in the room. The price of such accommodation is 8 EUR /night (250UAH) for one bed. More information will be available later.
Food
Kyiv is the city with a well-developed restaurant culture. Restaurants of Kyiv differ not only high quality of service and taste of dishes, but also original design of halls, inimitable atmosphere. Residents of the city and its guests can go to a classic restaurant, Taste classic ukrainian food like borsch, vareniki, gorilka, try different types of beer in the pubs. Every 10 m in the city center you can meet cafe, or restaurant, or small coffee house.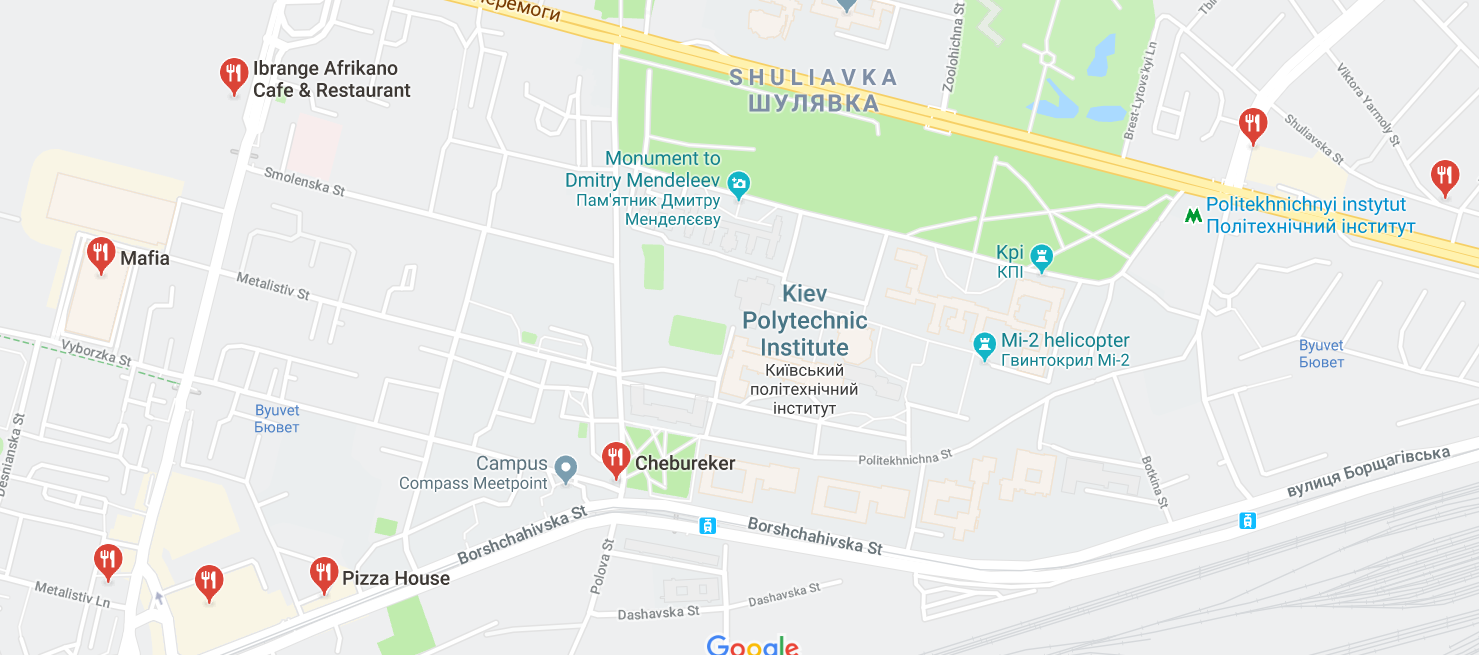 Directions to Kyiv
Kyiv is the capital of Ukraine. If you are flying internationally it is generally easiest to fly into Kyiv airport. There are two airports, one is Boryspol International airport (KBP) 30 km out of city and second one is International airport "Kyiv" (IEV) in the city.  There are  daily flights to both of Kyiv airports from all countries.
If you fly to  KBP airport, from airport there are bus connection and railway connection from terminal D to the city center. Bus ticket price is 2-3€. Train ticket price is 3€.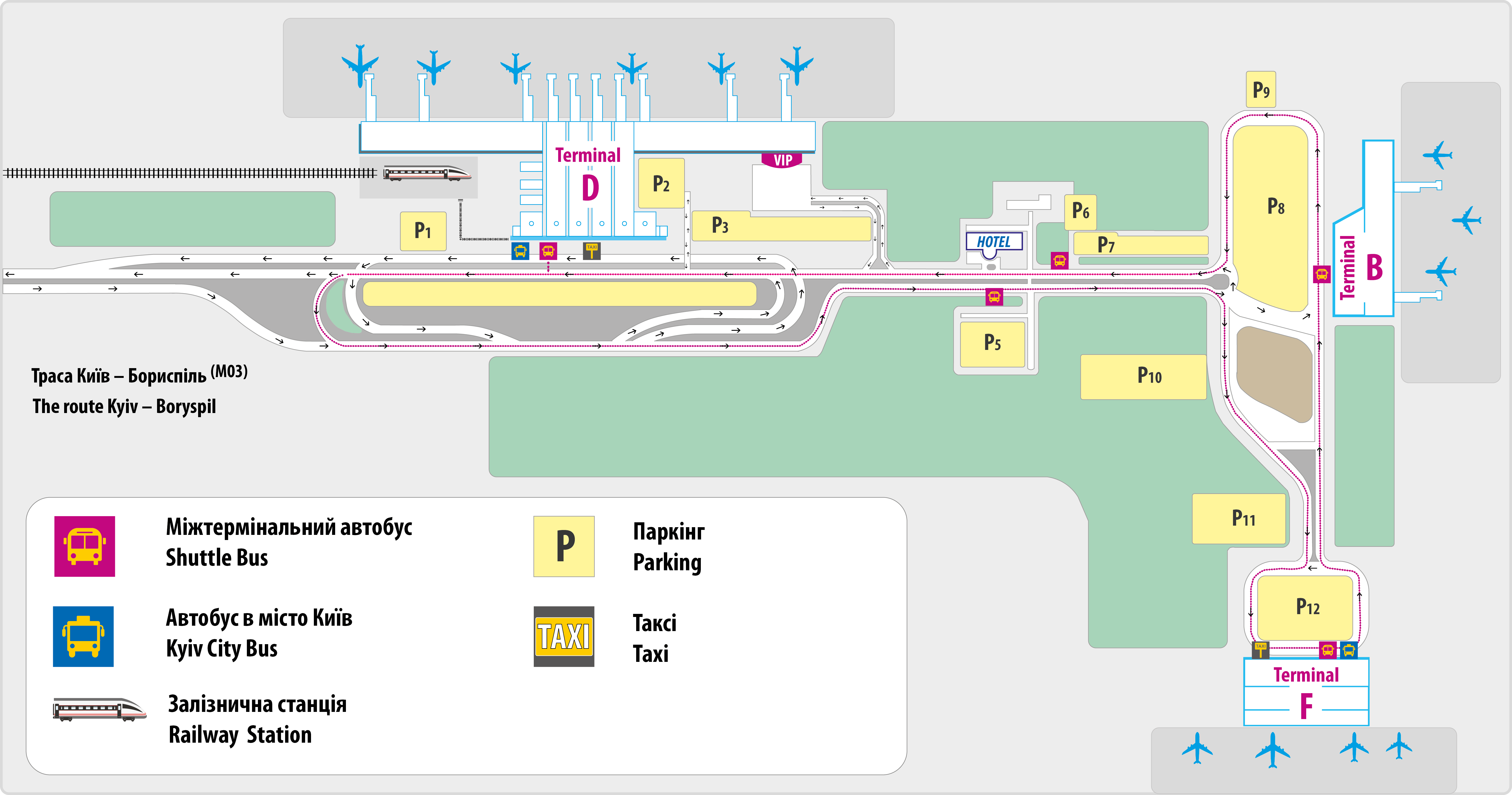 If you fly to IEV airoport the best  way to get our location will be taxi since this airport 5 km from the city center. Taxi usually cost about 3€.
NEW!!! Ryanair opened new direct flights from Wroclaw (WRO) to KBP. Prices are from 20 euro one way!
To get to your hotel, you can combine a taxi booking or public transport. For any question about Kyiv city transport you can contact organizers.
Public Transport
About public transport in Kiev here: https://www.kievcheckin.com/getting-around-kiev
You can use this website www.eway.in.ua to find the bus number you need, it is easy and comfortable to use.
How to get to the Summer School location?
You need to get metro station "Politeknichnyi Institute"
Go to location 400-500m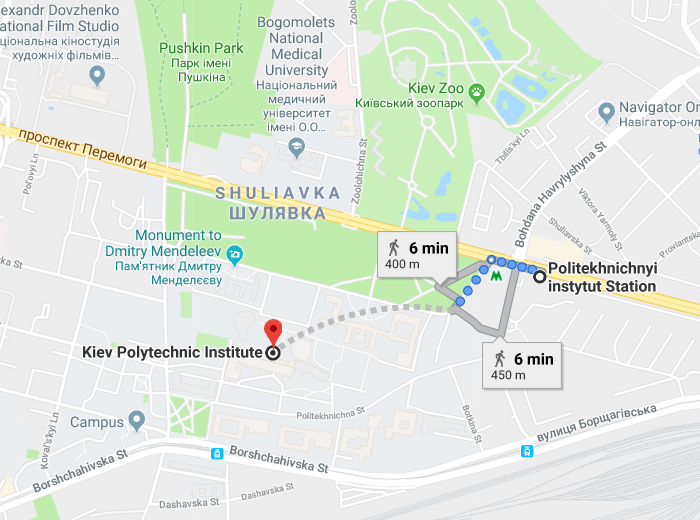 You need Ukrainian money to pay in public transport. You can pay directly to driver.