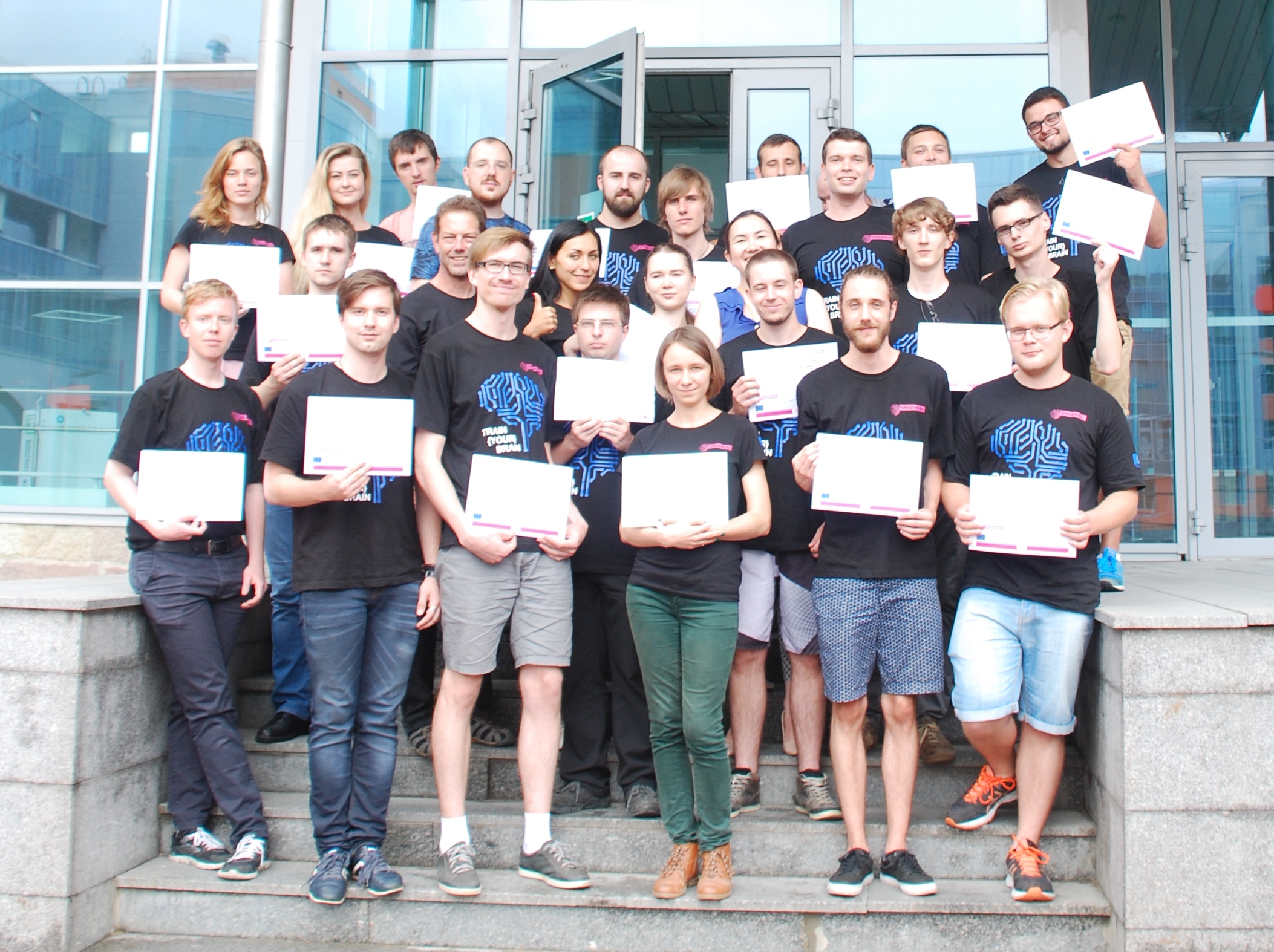 The IT Security Summer School of ENGENSEC project is completed successfully in Saint Petersburg, Russia. The closing ceremony was on Friday, 28 July in Bonch-Bruevich Saint – Petersburg State University of Telecommunications.
Anders Carlsson (general manager of the ENGENSEC project), Igor Ushakov (Advanced Network and Cloud Security course developer), Irina Karimova (head of International Cooperation Department) and Oleg Zolotokrylin (Vice-Rector for International Cooperation) congratulated students with completion, thanked for their participation and wished to achieve great results during the further education.
All students who took part in IT Summer School received an official certificate that provides 3 extra ECTS credits. Olena Tkachova (dissemination partner from KhNURE, Ukraine) conducted students' survey. She offered to students to leave feedback about each course of Summer School and write the general impression of Summer School organization.
The last day students and teachers were invited to the special party. Everybody felt the unique atmosphere of friendship and warm-heartedness. Students became close to each other during these two weeks of cyber security school. ENGENSEC students will remember these summer days and keep their great memories about St. Petersburg city.